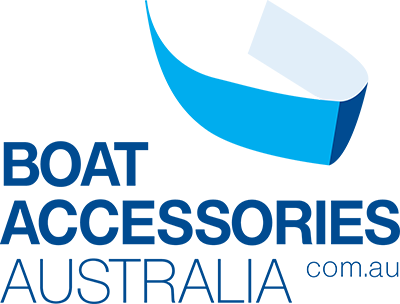 Boat Accessories Australia is dedicated to keeping your details private. Any information we collect in relation to you is kept strictly secured. We do not pass on or sell any of your personal details. We only use this information to identify and process your orders, provide you with our email newsletter (if subscribed) and to personalise your shopping experience with us.
This Privacy Policy sets out:
matters of which you should be aware regarding information we may collect about you
our policies on the management of personal information, and
generally, what sort of information we hold, for what purposes, and how we collect, hold, use and disclose that information
What personal information do we collect and store?
So that we can provide services to you, we may ask for personal details such as your name, address, telephone number or e-mail address. Some examples of where we may need these details are product orders, competitions and when you opt-in to receiving email newsletters from us.
Privacy law requires us to collect personal information about you only from you if it is reasonable and practical to do so.
Boat Accessories Australia takes measures to ensure your personal information is protected from unauthorised access, loss, misuse, disclosure or alteration.
Generally, you have no obligation to provide any information requested by us. If you choose to withhold requested information however, we may not be able to provide you with the goods and services that depend on the collection of that information, particularly if the collection of that information is required by law.
How is personal information used?
The personal information that we ask for is generally used to provide goods or services to you. For example, for a debit/credit card transaction we need your card number, and for a competition we need your contact details so we can contact you if you win.
We may also use your personal information in other ways to provide you with superior service. This may include using your personal information to advise you of new products and services. You have the right to tell us that you do not want us to send information to you other than for the main purpose for which we have collected your personal details.
Newsletter
We offer a regular email newsletter which contains new and on-sale products as well as the latest boating news & advice. You may cancel your email subscription by following the simple instructions at the bottom of each newsletter.
Cookies
Boat Accessories Australia uses cookies to allow you to login to your account, maintain a shopping cart and to purchase items in your shopping cart. Some cookies sent to your computer from Boat Accessories Australia only last while you're browsing our website, but several are persistent (they remain in your web browser unless you clear them). Cookies also allow us to give you a more personalised shopping experience by displaying products that interest you throughout our product pages, thus providing you with a more friendly, interesting and enjoyable shopping experience.
Your IP address
Whenever you use our web site, or any other web site, the computer on which the web pages are stored (the Web server) needs to know the network address of your computer so that it can send the requested web pages to your Internet browser. The unique network address of your computer is called its "IP address," and is sent automatically each time you access any Internet site. From a computer's IP address, it is possible to determine the general geographic location of that computer, but otherwise it is anonymous.
We do keep a record of the IP addresses from which customers access our site in some cases, such as where you have specifically provided us with information about yourself, in which case we also record your IP address for security purposes. Another example of where we record your IP address would be when proceeding to a checkout to finalise an order. After placing the order, your IP address will be stored along with a transaction number that allows us to track your order.
More information
More information about Australian privacy laws and the National Privacy Principles is available from the Office of the Australian Information Commissioner at http://www.oaic.gov.au