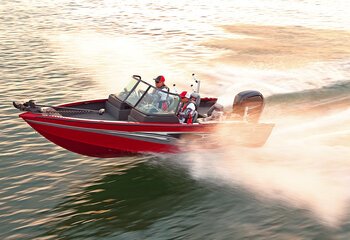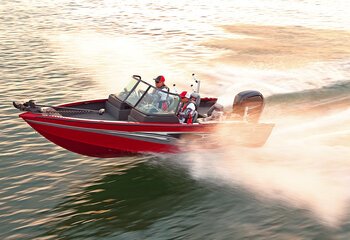 All-Purpose Fishing Boats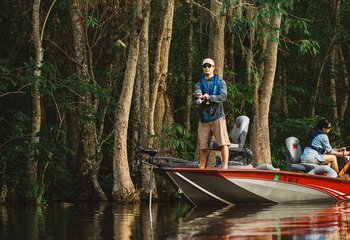 Aluminum Fishing Boats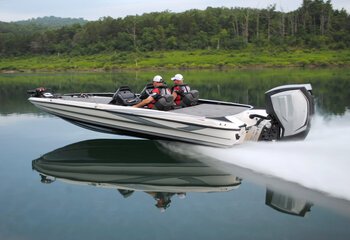 Bass Boats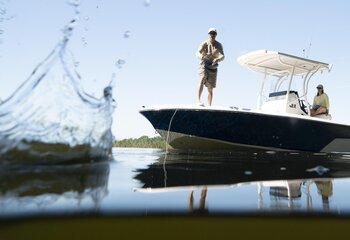 Bay Boats/Flats Boats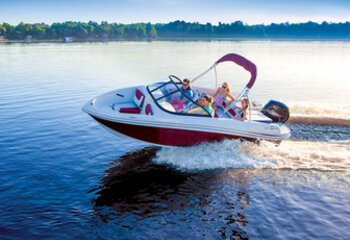 Bowriders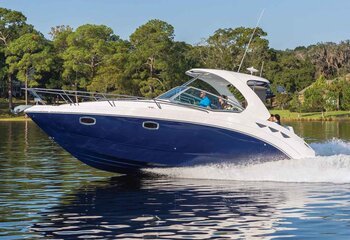 Cabin Cruisers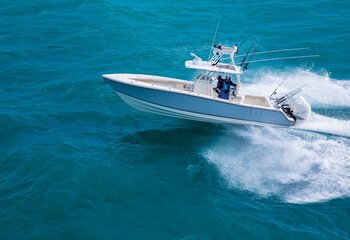 Center Consoles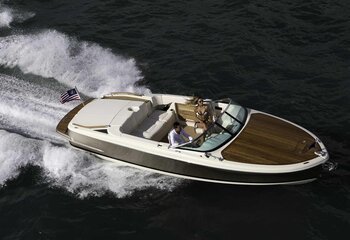 Cuddy Cabins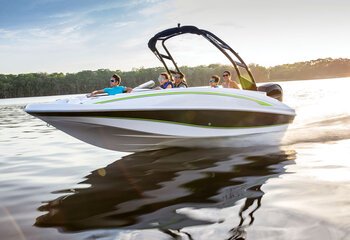 Deck Boats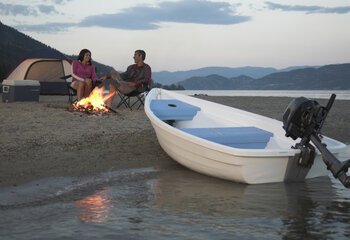 Dinghies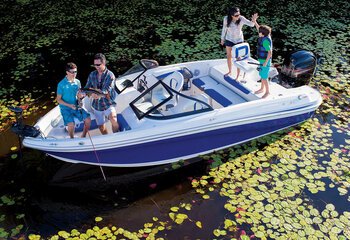 Fish-and-Ski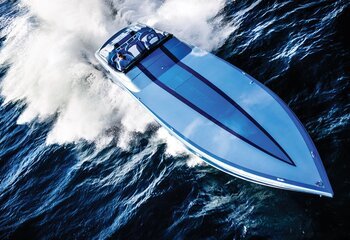 High Performance Boats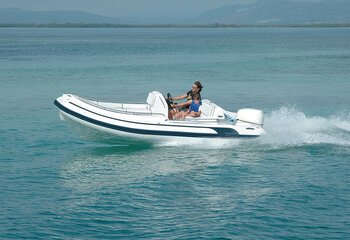 Inflatables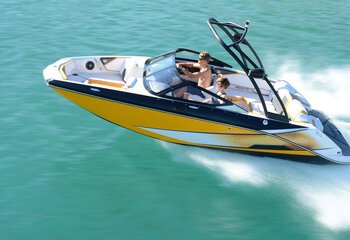 Jet Boats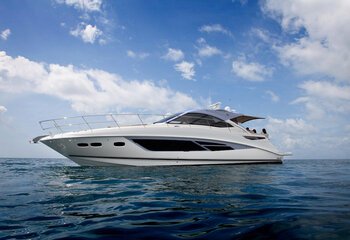 Motor Yachts/Power Cruisers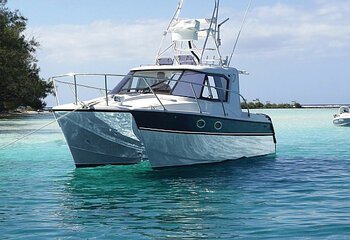 Multi-Hull Power Boats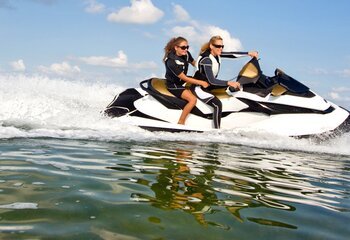 Personal Watercraft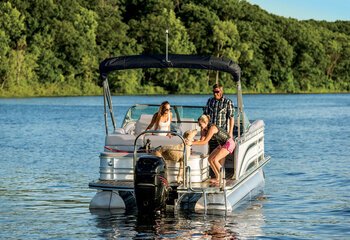 Pontoon Boats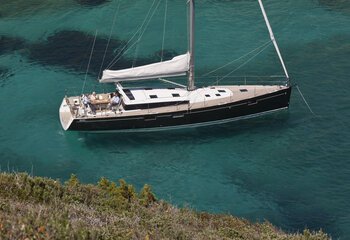 Sailboats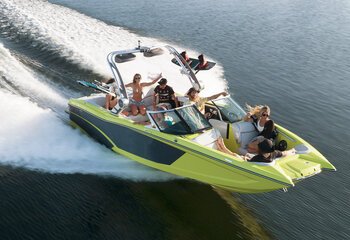 Ski Boats/Wake Boats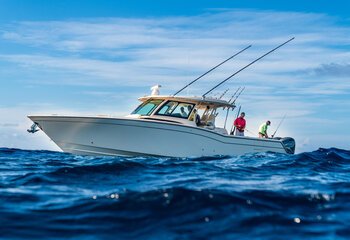 Sportfishing Yachts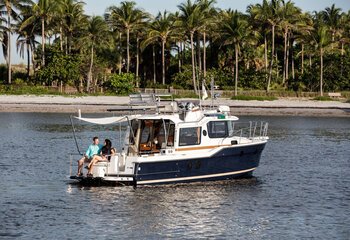 Trawlers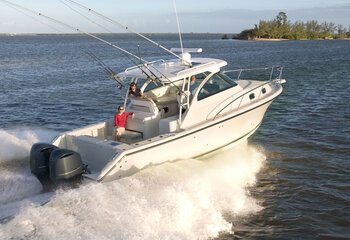 Walkarounds
All-Purpose Fishing Boats
Built for versatility, these boats can be used in both salt water and freshwater. They are designed to navigate many different types of waterways so you can pursue many different species of fish.
Aluminum Fishing Boats
Small lightweight and, durable trailer boats made of aluminum are most often used for freshwater fishing. Generally very simple craft, featuring riveted or welded aluminum hulls and bench seating, they can be operated in fish-friendly places – shallow water, coves, inlets – not many other boats can reach. Powered primarily by outboard engines, this type of boat offers both tiller and remote steering options.
Bass Boats
Bass boats have low, sleek profiles and are built to fish with two or three anglers on board. The minimum length of bass boats starts with 16 feet and can go up to 26 feet.
Bay Boats/Flats Boats
These boats are popular in coastal areas where sea trout and redfish live. They can float and run in water less than two feet deep and are ideal for fishing with two to three people on board.
Bowriders
These family boats are the most popular in the runabout/spotboat category and are equipped with extra seats and forward access to the bow, a convenient spot to relax and sun.
Cabin Cruisers
Recreational by nature, Cabin Cruisers are generally equipped with cooking, sleeping and bathroom facilities and are ideal for those who want to feel the sun above and the ocean below.
Center Consoles
These open fishing boats are built to take rough offshore waters in pursuit of ocean fish. Rod holders, outriggers and other gear are common fittings onboard.
Cuddy Cabins
Cuddy cabins are ideal for day cruising, watersports, and other on-the-water activities such as fishing and swimming.
Deck Boats
Deck boats have wide deck to carry 8 to 12 or more passengers (like pontoons) but look and perform more like runabouts. They are powerful, too, making them excellent boats for skiing, tubing and wakeboarding.
Dinghies
Dinghies are small, easy-to-transport craft, most often used as companion boats for larger vessels.
Fish-and-Ski
This craft allows boaters to enjoy the two most popular on-water activities; fishing and skiing. This family fishing and recreational boat has enough power to pull a skier or two, and to get to the fishing spot in short order.
High Performance Boats
High performance boats are the sleek sports cars of the boating world, offering high speeds and precise handling to boaters who prefer their thrills full throttle. Marrying big horsepower with sleek hulls results in boats that are equally at home slicing through ocean swells or tearing up inland lakes. Cranking offshore or simply relaxing in a cove, performance boats deliver lots of smiles per hour.
Inflatables
Inflatable boats range in size from 8-foot dinghies for tenders to 30-foot high performance boats. These boats are suitable for saltwater and freshwater fishing, watersports and more.
Jet Boats
Like bowriders and deckboats, they offer comfortable seating and sunning areas, plus a speedy and exciting ride. They are distinguished from runabouts by their propulsion system, which is enclosed inside the hull.
Motor Yachts/Power Cruisers
Large boats equipped with powerful single or twin engines, these craft are ideal for ocean cruising, navigating large rivers or the Great Lakes, as well as entertaining at the dock, and can stay on the water for days.
Multi-Hull Power Boats
Featuring two or three hulls, rather than the more common single hull, multi-hull powerboats include designs for hardcore freshwater and saltwater fishing, as well as recreational and cruising, complete with expected amenities.
Personal Watercraft
Personal watercrafts (PWCs), often known by their brand names of "Jet Ski" or "WaveRunner," have evolved overtime into a broad market now characterized by craft more similar to a snowmobile, featuring a saddle and handlebars and capable of hauling one-to-three passengers.
Pontoon Boats
Pontoon boats give families with younger boaters a secure place to enjoy the ride or toddle about when at anchor, thanks to wide decks and "play pen-like" side rails and gates. When equipped with larger engines they can be as quick as runabouts.
Sailboats
Sailboats differ from other types of boats in that they are propelled partly or entirely by wind; they use sails to transform the power of the wind into power that moves the boat through the water. The term sailboat covers a wide variety of sailing craft, each with its own characteristics and styles.
Ski Boats/Wake Boats
Carve the morning glass on skis, soar over the wakes on a wakeboard, or surf an endless wave…ski/wake/surf boats are your gateway to fun!
Sportfishing Yachts
These boats are great for pursuing large fish. Often equipped with sleeping berths, a galley for cooking and plumbing for convenience, they have the capacity to stay on the water for days.
Trawlers
Facilities for sleeping, cooking and plumbing provide boating fun for weekends on the water with family and friends. They can handle big rivers, lakes and oceans on moderate days.
Walkarounds
These boats may be the ultimate family fishing boats and are most popular in coastal waters, large bays and the Great Lakes where anglers pursue salmon or offshore ocean species. They are equipped with rod holders, livewells and steps to the forward deck to make it easy to follow a big fish around the boat.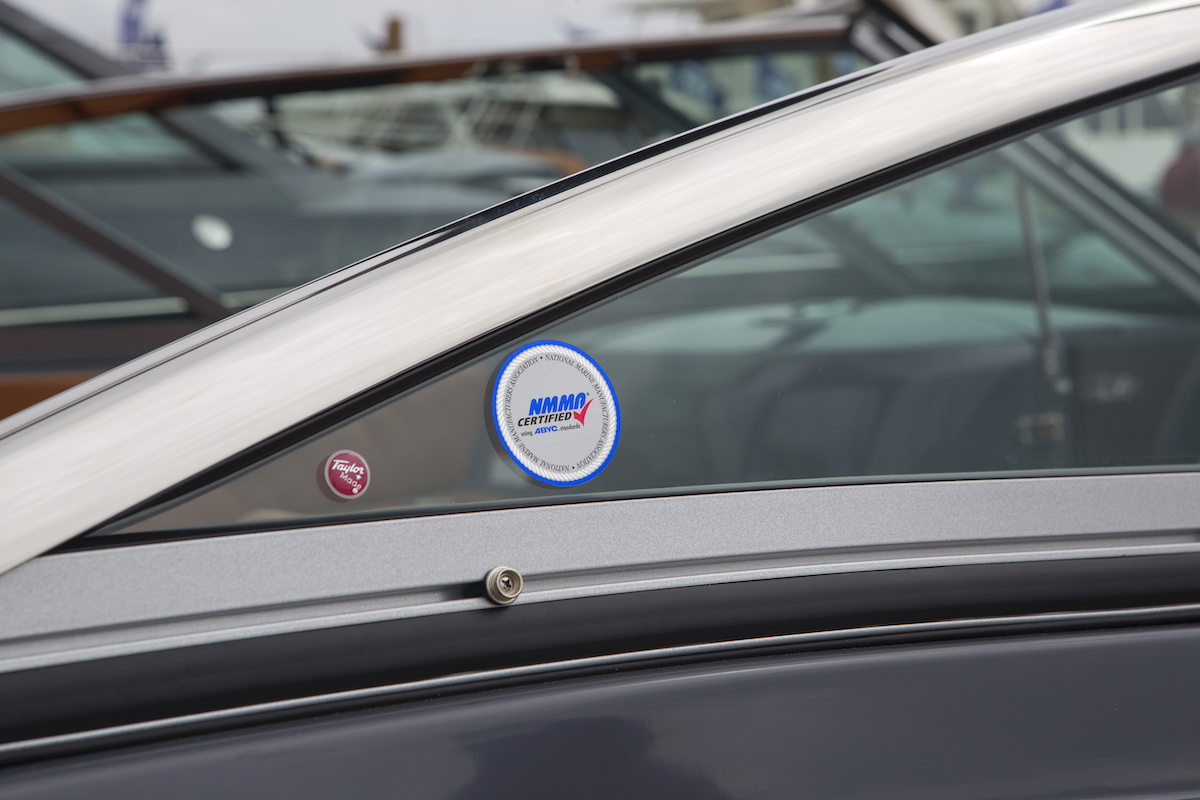 Buying a certified boat means that you're buying a level of confidence that can't be matched in any other way. So, what exactly is a certified boat, and how exactly do you identify one? 
So you're ready to take the plunge and buy a boat. Download our step-by-step beginner's guide to get up to speed on all the basics.