DISCOUNT BOATING SUPPLIES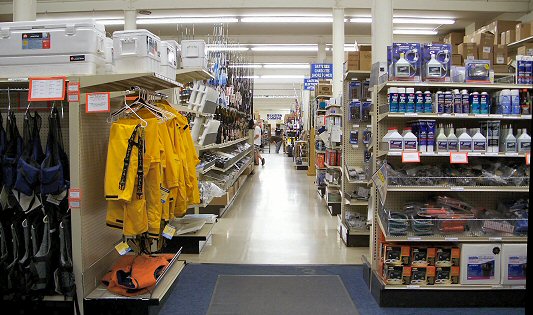 THESE PRODUCTS AND MORE ARE AVAILABLE
IN OUR BOATING & FISHING ACCESSORIES SHOWROOM

MARINE & RV  BATTERY CENTER Eastern offers a wide selection of DEKA Marine Starting, Deep-Cycle & Dual-Purpose batteries at market-low prices.

(Available at Newark, DE Showroom Only)
 

MOELLER FUEL TANKS & ACCESSORIES

Eastern Marine carries a complete selection of Moeller Marine fuel tanks ranging from 3 to 58 gal. We also sell fuel lines, fittings and many other marine accessories by MOELLER PRODUCTS.
 

SHURflo® MARINE PUMPS

Eastern Marine carries a complete selection of SHURflo Marine Pumps including: Washdown Pumps, Potable Water Pumps, Bilge & Livewell Pumps

            yachtpaint.com
Yacht Paint Center

AUTHORIZED INTERLUX YACHT PAINT CENTER FEATURING A TERRIFIC SELECTION
OF TOPSIDE  PAINTS, BOTTOM PAINTS & PAINT ACCESSORIES
 

ROPE, FENDER & ANCHOR STORE

Follow the boardwalk into this area of the store which just overflows with docklines, anchorlines, nylon rope coils, fenders, mushroom, river & fluke anchors, chain and lots of hardware.
 

TELEFLEX GAUGES & STEERING

Eastern Marine offers a wide selection of Teleflex Boat Steering Systems and Marine Gauges.